By Evi Pineschi
Photography by Emma Craft

Half an ocean and a six hour time difference separated Sophie Hur and I, but as we discussed photography, identity, and what inspires us most, the miles between us might not have existed. Hur is a Korean-Australian photographer who serendipitously fell in love with picture-taking only a handful of years ago. Her work is saturated with color and fanciful images, creating a dream-like atmosphere about her subjects, yet grounding itself enough to maintain its basis in reality.
 
Originally intending to pursue a career in acting, Hur unintentionally found herself behind the lens of a camera after her first year in New York. "I had always wanted to be an actor since I was little," Hur said, "Then I got into acting school and moved here and it was like a dream come true!" But when a friend suggested Hur try her hand at photography, she bought a film camera and was immediately hooked. "I kind of really loved it, and I was more excited about picking up my rolls of film after my acting class than actually going to class," she laughed.
 
At this moment in Hur's life, she is "very in the middle of everything." Since coming to New York, Hur has been predominantly experimenting by photographing her friends, but she remarked, "I haven't really created that much work about my own identity [...] but it's something that only recently I've been like, 'Why am I not?'" Growing up in Brisbane as a mixed-race person, Hur recalled being made to be almost ashamed of her ethnicity, often attempting to reject it. "My dad used to always say, 'You're half Korean, that's half of your identity. You can't ignore it.'" Hur went on to say that, while in her younger years she neglected that side of herself, being so far from her family has helped her embrace it, finding a sense of comfort in the cultural aspect of her identity.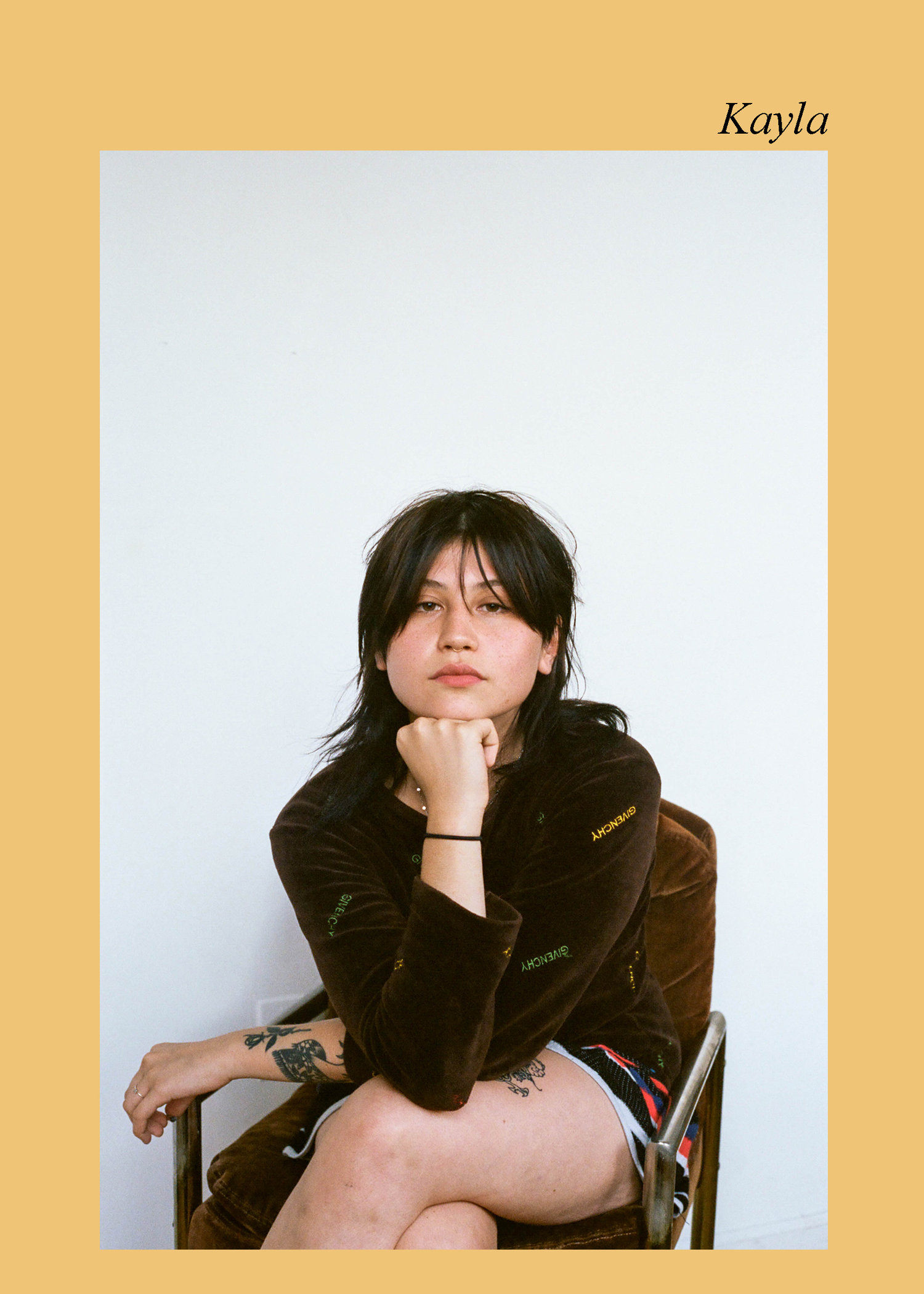 During Hur's reflection on her personhood as a woman, a mixed-race person, and an artist, she created a project called Women in Conversation. The interview-style series seeks to encourage dialogue pertaining to the everyday experiences of women—exploring what it means to be female—with topics ranging from body positivity to sexuality to personal identity. In a world that constantly tries to categorize its inhabitants, it can be overwhelming to understand oneself without the proper tools. Hur hopes that this project can be that tool, not just for herself, but other women as well: "I wanted to do this project because it's a part of a learning process for myself. I want to put it out there in a very casual kind of format for other women to read and go, 'Oh me too!'"
 
Hur describes her experience with Women in Conversation as "a big eye-opener and a kind of learning curve." Identity is a broad subject, but Hur's interest in knowing the experiences of others stems from her interest in knowing herself. "In this day and age there are a lot of categories, and a lot of subcategories going on," she said. "In terms of how people identify themselves, it's happened so fast [even] in the past few months. I feel quite overwhelmed by everything that's going on, and this is my way to slowly educate myself, starting with just women."
 
While Hur has drawn inspiration from a myriad of sources, her work is, above all, driven by her love for New York and the inspiring people that inhabit it. Her most daunting deadline is the thought that she will one day have to leave. Hur joked that if she was back home, she would be so lazy in her art-making, but in recognizing that her situation here could be temporary, she feels "pushed to keep up with the city." New York is the critical environment that constantly pressures Hur to hone her craft, likening the city to a love-hate relationship: "I always say when you leave New York, it doesn't care about you. I went to England with my best friend and I was saying that New York isn't going to miss us. It's just gonna keep going on."
 
Sophie's work can be found at sophiehur.com and on instagram: @westcupid.