Text Evi Pineschi
Photo Minü Han
--
Design Kim Shui
Installation Kristian Kirk
Style Kuschan Hojjatian
Curation Sonny Gindi
From Paris to Beijing, London to New York, fashion designer Kim Shui has never been one to stagnate; her eclectic runway creations are no exception. American-born and raised in Italy, Shui is a master of adaptation and transformation, believing in the evolution of clothing and the balance between the aesthetically pleasing and displeasing. Her garments range from form-fitting to rough-around-the-edges. Yet, each piece provokes the eye with interesting shapes in the way that they drape about the wearer. Shui's latest show, which premiered her Spring/Summer 2018 series at New York Fashion Week, was a smashing success—and her momentum only keeps going.

Shui's latest collection is a marriage between her diverse cultural background and her interest in textures and the forms they create. "I'd say my mixed upbringing influences me a lot in my work," Shui said. "I tend to assimilate and collage different techniques and aesthetics into something more personal." The personality sewn into Shui's clothing truly shines through in her fabric selection, which she describes as "tender and raw [...] such as linens and hemp with more lavish and glossy textiles, like lurex chiffons, lace, and brightly colored snakeskins."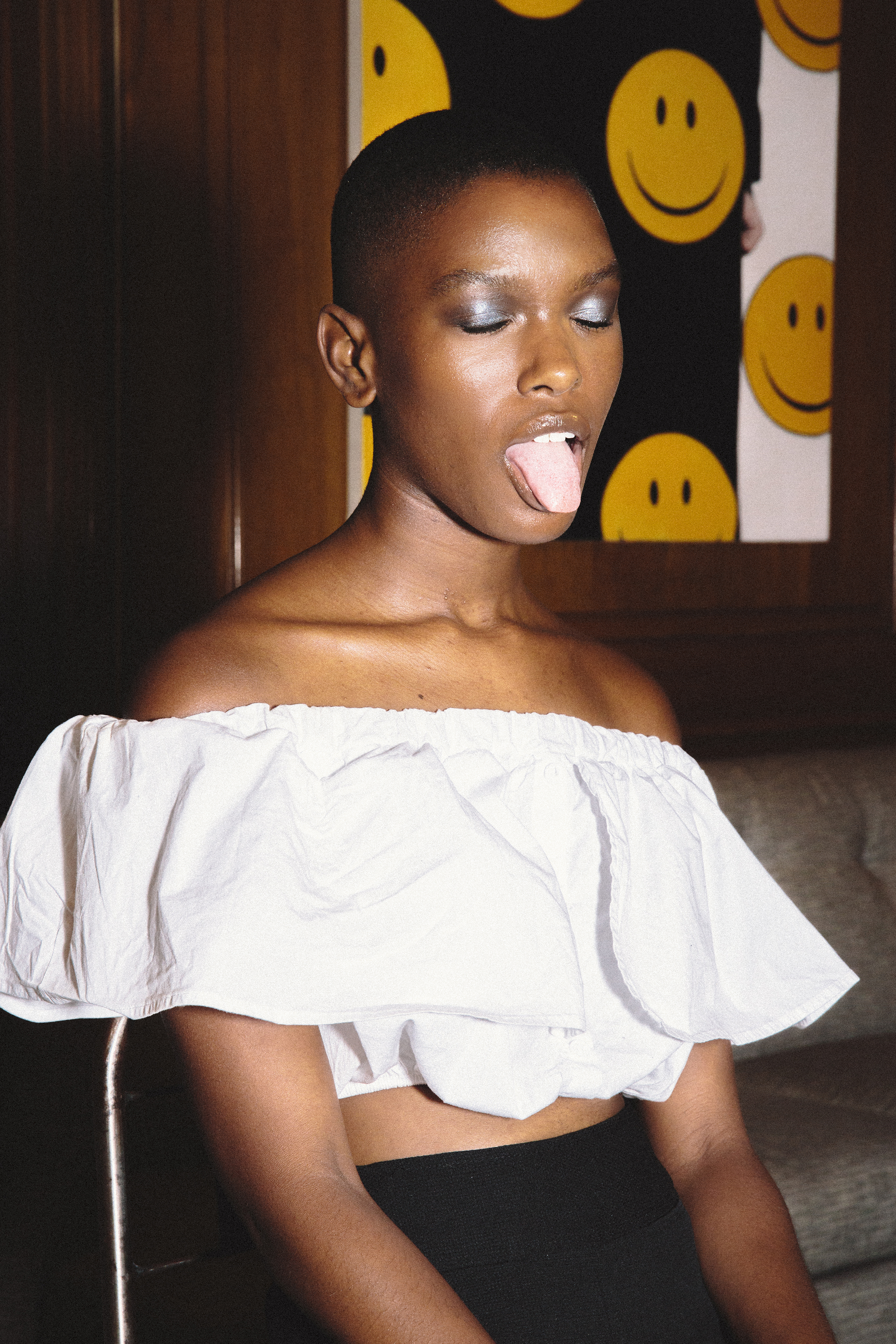 The conception of this latest series of designs stems from an exploration into dichotomy: "My new season was about exploring the threshold between what is silent and what is loud, what is excessive and what is not." In this way, Shui "wanted the garments to explore change and chance… [with some pieces], you wouldn't be able to wear or wrap them exactly the same way twice so that they grow with the person that wears them." Shui's investigation of form in her garments underlines Shui's belief that clothing can evolve over time, creating more complex shapes and silhouettes.

This concept extends even to the models themselves, who Shui has meticulously chosen to best suit the charm of each individual piece. They range in age, ethnicity, and personal style, which is exactly how Shui prefers it: "I love choosing models who are bold and unconventionally beautiful, but I also like choosing girls who would actually wear the clothes." Shui recruited a second opinion by working with her friend Ace Aroff at Roff Studios, who she said had a great eye for selecting models at the casting.

The levels of Shui's process are derivative of one another; every step feeds into the next. Her method of creation and inspiration loop continuously in various patterns, eventually creating an elaborate final piece. "Sometimes I can start with a shape or drape I like that reminds me of an image I've seen. Sometimes it can be the other way around." Shui reflected on the arc of her work, commenting on the substantial growth in each subsequent season. While she said she has always had a penchant for highly tailored garments, Shui noticed that she has started to imbue her new designs with more softness. To her, the contrast between stark tailoring and fluid design is much more enticing.

In light of these slow and steady changes, Shui said, "I am still interested in what I have been fascinated by since the beginning, which is bringing together elements, be it fabrics or textures, that may be normally considered uncomfortable or unattractive." Despite the plethora of sources Shui draws inspiration from, she credits her sense of awareness as the prime generator of her ideas: "I like to look at what's going on around me – the beautiful, but also the ugly and the decadent."

Kim Shui's work can be found on her website and on instagram @kimshuistudio.