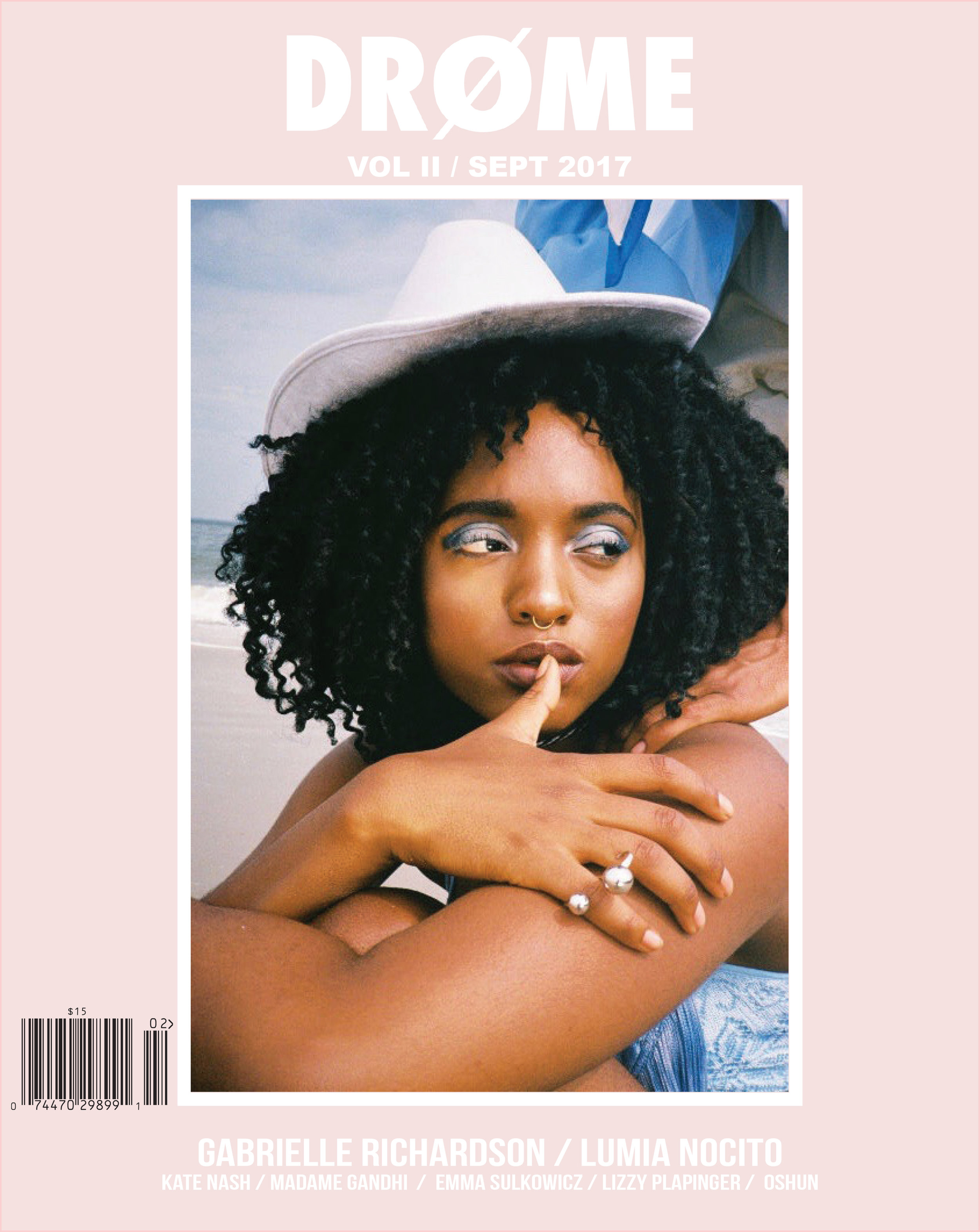 The theme of DRØME Volume II is Revolution.

The cover story — BREAKING BARRIERS – speaks perfectly to DRØME's ethos and the ability of the modern day artist to transcend a singular label. The story, which features Gabrielle Richardson photographed by Lumia Nocito, came together after Lumia was photographed for her own feature in Vol II. She subsequently proposed the idea of shooting Gabrielle for the cover herself, which seemed the perfect final piece of our puzzle.

DRØME – which stems from the Danish word for 'dream' – encapsulates a mindset rather than simply a magazine; our goal has been and will always be to nurture underrepresented artists. Each person featured in this magazine embodies more than a label can possibly allow. Kate Nash says – as you will read – "People want you to be what they boxed you in as, and stay that way." And this, we refuse to do. Our theme – Revolution – speaks to the ways in which the artists of Vol II encourage us to move forward in the world. They advocate for a revolution through aesthetics and activism, through embracing identity and knocking down labels, through making work and sharing stories.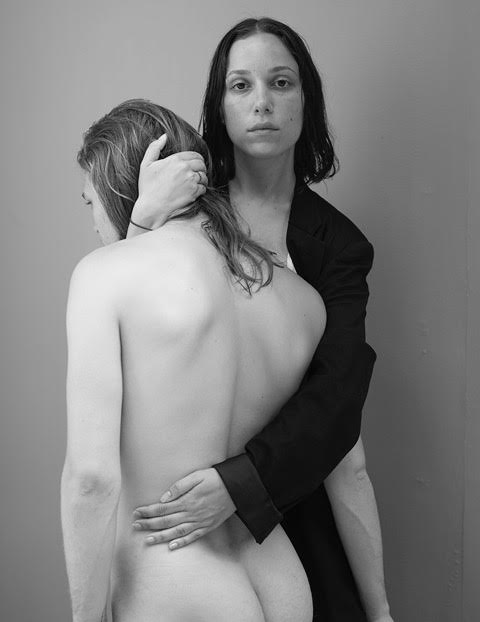 The theme of DRØME Volume I is Power.

Volume I of DRØME, curated by Caroline D'Arcy Gorman, is packed with raw content and intimate portraits that weave together storylines of artists changing the world. Brooklyn-based, visual artist Carly Mark graces the cover of the issue, shot by Vogue photographer Thomas Whiteside, and discusses her experiences with escapism and social media. Inside, readers will also find an exclusive interview with Grammy-nominated dance duo SOFI TUKKER, comedian Eric Wareheim dressed as a Haribo Gold-Bear, and an insider look into the secretive Berlin nightlife scene.